Business
Support Staffing
Unlock the power of efficient business support and clerical temp solutions.
At Servisource Business Support and Clerical Temp, we understand the critical need for seamless business continuity during peak demand periods. As a leading national and international supplier of temporary, contract, and permanent clerical staffing services, we specialise in providing fast, flexible, and reliable business support and clerical staff at short notice.
Whether you require Receptionists, Clerical Officers, Business Analysts, General Operatives, Cleaners, Recruitment Administrators, Executive Assistants, Legal Secretaries, Sales Managers, Finance Analysts, or Caretakers, our expert team is dedicated to meeting your precise staffing needs.
We recognise that "churn" is a significant concern for employers, impacting costs and the need for constant retraining of new staff. At Servisource, our search and selection process is meticulously designed to match skill sets with ideal roles, ensuring that all our candidates are dedicated to staying with your organisation for the long term. Our client-centric management approach fosters strong relationships, loyalty, and retention between candidates and clients, ultimately creating trusted partnerships.
STREAMLINED AND COMPLIANT STAFFING
Recruiting staff can be a lengthy and costly process. On your behalf, we conduct various assessments, including ICT Testing, Speed Testing, and Medical Terminology Testing, to reduce your workload and ensure a consistent supply of fully qualified and highly skilled clerical professionals.
EFFICIENT RECRUITMENT METHODOLOGY
We understand the urgency of your staffing needs, and our 3-point plan, Source, Recruit, Place, ensures fast and effective turnaround times.
20 YEARS OF EXPERIENCE
Armed with over 20 years of experience working across all public and private sectors within Irish business, our Business Support Team is equipped to understand your unique requirements and deliver tailored solutions that help you grow your business profitably.
QUALITY AS STANDARD
Servisource takes the risk out of procuring staff by investing in our people and maintaining best-in-class compliance standards. Our dedicated training division ensures all our clerical candidates have the necessary skills to excel in their roles, guaranteeing top-notch service delivery.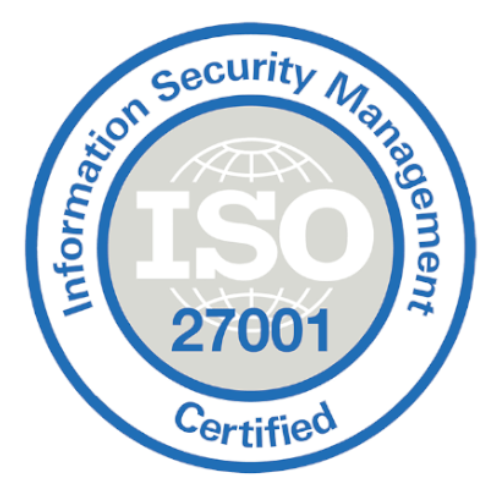 Servisource takes the risk out of procuring staff by investing in our people and maintaining best-in-class compliance standards. Our recruitment consultants ensure all our clerical candidates have the necessary skills to excel in their roles, guaranteeing top-notch service delivery. We are ISO 9001 accredited for the last ten years and have recently received accreditation for ISO 27001 (data management) and ISO 14001 (environmental management) standards.
At Servisource, we operate regionally, nationally, and globally, ensuring that our extensive pool of highly qualified candidates are readily available to serve your needs. Our strategically located offices in Dundalk, Dublin, Cork, Galway, Limerick, Belfast, London and Bradford (UK) provide a comprehensive network of contacts that are "local" to our clients. With a swift and effective recruitment and placement process, we ensure that the right people are always in the right place.
Servisource Business Support and Clerical Temp is your trusted partner in achieving seamless business continuity and finding the right clerical professionals to support your growth. Our team of expert consultants is committed to understanding your business and sector requirements, providing top-tier staffing solutions that allow you to focus on what matters – growing your business profitably. Reach out to us today and experience the Servisource difference in high-quality, efficient, and compliant staffing services. 
Connect with us today, and let us demonstrate the Servisource difference – a seamless, reliable, and cost-effective clerical staffing solution that empowers your organisation's success. Together, we can transform your workforce into a powerhouse of productivity, efficiency, and excellence. Trust in Servisource Business Support and Clerical Temp to be your strategic partner in business continuity. Let's pave the way for your organisation's growth and success. 
"*" indicates required fields
St. Michael's House have built up a close working relationship with Servisource since 2011 for the provision of relief bus drivers and escorts for our services. During this time, Servisource have assisted us right through the recruitment process – advertising, selection of applicants in conjunction with St. Michael's House, checking references and training certificates, scheduling training, obtaining Garda clearance and interviewing potential applicants. We have built up a valuable relief panel with the help of Servisource. We have found Servisource to be highly professional and competent in their dealings with St. Michael's House. They are very focused on providing a…
I would just like to say that we have been happy here in St. Josephs with the service you have given to us to date.
St Joseph's Care Centre, Longford
I am very happy with the services and support we receive from Servisource. We have some regular staff which is great to the continuity of care.
St. Francis Day Care, Galway
Without your service and all the excellent staff, our day-care service wouldn't function as normal
The Servisource team are assisting us with our staffing needs as much as is possible and practicable. They follow-up any queries I may have and do regular site visits. I would recommend Sue and her team and looking forward to continuing working with them in the foreseeable future.
Services Officer, Our Lady's Hospital Navan
I manage the services department in Our Lady's Hospital in Navan and we have a large area to staff and maintain daily. The Servisource team are extremely efficient when assisting us in all our staffing needs. They provide excellent follow up with all my queries and have regular on-site visits to ensure their staffs are rendering regular and effective service. I have on going communication with the Servisource team and they are always pleasant, polite and have great interpersonal skills. I had a lengthy task of changing all staff duties and rosters in line with HIQA standards and Deirdre who…
Assistant Director of Nursing, Louth County Hospital, Dundalk
Servisource Healthcare Has been known to me since 2007 initially providing Healthcare Assistants to our service and from January 2010 has been providing Nursing & Healthcare Assistants. The service requirement in 2010 were to staff a 25 bedded ward which opened for Step Down patients at short notice. Servisource were instrumental in managing the new ward roster with us. Without them we would never have been able to open and maintain the 25 Step Down beds we continue to have in the LCH today. Previously we had been unsuccessful in opening new beds due to staff shortages and lack of…
CNM3, Nursing Administration, Louth County Hospital, Dundalk
Over the past 14 months I have worked closely with personnel from Servisource in relation to providing a Managed Staffing Solution on a stepdown ward at the Louth County Hospital. To date I have found the level of service provision to be both efficient and reliable. The ward opened as a 15-bed facility and has expanded over time to accommodate 25 patients. This week we have further increased the bed capacity to accommodate 28 patients to meet the surge in patient needs at our local Acute Hospital. Servisource have always prioritised the provision of best possible standards in staffing and…
I am very happy with the support I receive from Servisource.  Whenever there is a shortfall of staff in our service through either sick leave, annual leave or service demand Servisource have been able to recruit staff for me to fill the deficit. I currently have a care staff through Servisource who supports one of our residents in a full-time capacity
Hazel Hall Nursing Home have recently registered with Servisource Recruitment Company to supply Health Care Staff. I found them excellent in their approach, very professional and their communication is very good. They have supplied us with highly trained staff who worked very well with us. They are very reliable, I would suggest to any company intending to recruit staff
Since dealing with Enda O'Donovan at Servisource from early 2012, I have always found the recruitment and placement of staff both Temporary and Permanent has been dealt with in a timely and professional manner. The service has been reliable and cost effective, but most importantly they have sourced the quality staff that I need to grow my business
Assistant Director of Nursing, Drogheda Services for Older People
This is to testify that as a Service Provider – we have been using the services of Servisource Recruitment Agency – we have found this service to be efficient and effective in meeting our needs and they have always been professional in their approach.
RGN Cootehill Day Care Centre
Since 2006 Servisource have successfully managed and staffed the Day Care Centre in Cootehill.  During this time, we had to adapt and change the service we provide to meet our client's needs.  Sometimes this has proved challenging but with the help of Servisource we continue to deliver a very valuable service to the local rural community. The centre provides a lifeline for those living in isolation and our door to door, wheelchair friendly service ensures that all those who wish to attend the centre can do so. On a daily basis client are provided with a hot meal, social activities and…
Person in Charge Beaufort House
Many thanks for your continued support to our Centre in Beaufort House in providing us with temporary staffing requests from Housekeeping, Catering, Laundry and Care on occasions. Servisource has a great track record for supply and demand at short notice and with the added value of a link person for our area to meet regularly to discuss ongoing requirements or concerns. Very professional!
Millrace Ballinasloe Nursing Home
The team at Servisource have been very friendly and helpful in trying to fulfil our staffing requirements. Your services have contributed to the efficient running of our organisation and the high standards which we like to maintain.
I get to know Servisource through facebook and also my friend who had already relocated to ireland had shared her experienced well i chose this agent because they guide you from scratch once you receive tour dl it ddnt take three months fro me to relocate they helped with interview tips that is how to answer the interview questions . Each and every step they guided me Nicky ,Deirdre and others made life so easy where one needs clarification they assist immediately,they paid for my rcsi booked accommodation, transportation to the hospital and looked for accommodation for me to settle…
I would 100% refer nurses to use servisource for their job hunting and migration to ireland as it will be the best path to walk in.  Thank you Nicky for a superb job you are doing. Keep up the good work. 
Nicky is just splendid. Everything with from first documentation  up until finding accomodation once you arrive ,she takes her time to look into it and correct all the mistakes that may hinder the process to go smoothly. From my point of view,  she is one of the pillors that is making Servisource to be the best recruitment agency for internationational nurses. 
I chose Servisource to help me with job search in ireland because of its excellent reputation it has regarding smooth flow of the whole process. 
Laura has been fantastic in supporting us with employment checks. These have been conducted with efficiency and professionalism. The checks are completed on time and provide all the necessary detail. I would highly recommend Servisource.
Amazing Customer Service The Servisource Team from the initial booking stage right through to the delivery of the service have been excellent to deal with. Nothing was too much trouble, very accommodating towards our company requirements. Staff were extremely professional and courteous in their manner towards our employees and made everyone feel at ease during their health screening assessment. We will certainly be using this company again.
Head of Communications, Doyle Shipping Group
We engaged Servisource to roll out our Group employee health screening programme. This entailed visiting multiple sites and incorporating various shift patterns to ensure all our staff could avail of the programme. The programme ran extremely smoothly with the equipment and staff arriving at each site as planned. The Servisource staff were extremely friendly and professional, we wouldn't hesitate in recommending Servisource if you are looking for a medical screening partner.
Galway County Council have availed of the Health Screening service provided by Servisource on two occasions. The most recent Screening campaign we found Leanne and her team to be very professional and easy to deal with. They offered a comprehensive list of Health tests for GCC employees to choose from as well as additional testing options if staff choose to avail of these, at a competitive price. Their booking system was very user friendly and allowed GCC staff to choose days and times that suited them to attend for their appointment. The tests themselves proved to be invaluable in highlighting…
In 2019/2020 Servisource delivered an extremely efficient confidential occupational health screening programme to Teagasc at nine regional clinic locations. Leanne Sheridan was appointed to manage the contract and was a pleasure to deal with throughout. Leanne administered the programme on behalf of Teagasc and responded to any queries raised in a timely and competent manner. Once the roll out schedule was agreed the booking system was easy to navigate and non-technical staff had a phone booking option. All the nurses engaged on the programme were friendly and professional. All staff who participated received a personalised report of their screening results…
In regard to the First Aid training, our Trainer was Excellent – we have had a number of different service providers over the years, but this was by far the best First Aid Responder training we have had to-date. She was very knowledgeable and very interesting to listen to – she engaged with us all and was a pleasure to listen to. She would definitely get 5 stars from us
The instructor made the course enjoyable and kept it interesting with real life examples. I got more from this course than any other first aid course previously done
In 2020, We organised First Aider Responder Training for eight members of staff through Servisource. The training provided over three days met the requirements of PHECC "First Aid Responder" (First Aider) including cardiac first response. The training was competently delivered through a combination of presentations, demonstrations and practical sessions. Servisource were flexible to meet our requirements in terms of delivering the training (during a time of lockdown due to the COVID 19 pandemic) and attendees benefited from and enjoyed the Three-day course.
Myself and my wife got to the point with our son were we felt after getting him therapy and on advice, that our son needed an Autism assessment. We got in contact with a few places and it was overwhelming dealing with most places because we were very new to this and with everything from expenses to hearing words that we didn't know much about to be honest. Aisling from Autism Assessment Centre got in touch with us after we left an email and from there on in everything was pretty good and easy.  So Aisling through phone calls arranged for…
Our experience of the Autism Assessment Centre was very good. They were efficient and able provide assessment appointment within 2 months. Administrations staff and coordinators were helpful, informative, and patient. They always followed up to ensure we were clear of each step on the way.  Educational Psychologist Dr. Mary Rizza was very nice, she was gentle, professional and clear, and explained so much to us. She was very good with my daughter (2 years, 8 months at the time). She ensured the assessment was not hard on her, it was gentle and open, yet thorough, professional and observant.  The speech and…
I wholeheartedly recommend Autism Assessment Ireland. My daughter was put at ease which put me at ease. Autism assessment Ireland have a unique blend of professionalism and kindness.
Aisling was the first person we encountered and she was extremely helpful and explained all of the steps along the assessment journey really well. The pre screen video conference call was really good and it gave me an opportunity to meet the psychologist my son was going to meet in advance. Communication was really good throughout the process and the turnaround time for confirmation of the appointment was very efficient.
I've worked with servisource for 9 months. What I like most is the flexibility it gives me to work when I can and want. The servisource team are so professional, approachable and are experts in their fields. Nothing is too much trouble and they are always flexible when I come to them with issues. The other clinicians I have met are so experienced and skilled in their disciplines and I am constantly learning from them. Teamwork is very important to servisource and I think that's what makes everything run so smoothly. The new clinic area in Dublin is easy to…
Autism Assessment Centre is a fantastic place to work. I have been working with them for the past two years. They keep up to date with new research and training. One of the best things about working of this company is the support they give to its staff. Management and colleagues are all very approachable and happy to hear new ideas and new ways of working. With approaches like this, the company will likely continue to grow into the future.
Speech and Language Therapist
I have been working with Servisource for almost 2 years. Servisource provides an efficient and organised service for clinicians and other professionals working on their multidisciplinary teams. The teams in Cork and Dublin have created an exceptionally flexible, professional, and effective working environment for their staff. I would recommend working with Servisource to any professional.
Assistant Director of Nursing
On behalf of the staff of St Joseph's ward and Mercy University Hospital I wish to thank you for assisting us with the recent transfer of a service user to their new domicile. What was most impressive to us was the high level of patient focus, getting to know the patient and their needs prior to the journey. Also the fact that it could be organised at a weekend to happen early the following Tuesday. Both yourself and the nursing team came across to us as committed to the patient's needs and to give the best service possible. This has…
Provides peace of mind for me because I know where he is and if he has a fall, it alerts me straight away. I can check on the GPS and find him immediately.
You know that if something happens to them outside of the house they can still be able to quickly make contact with you and you can locate them.
It's confidence inspiring to see that the Isaac Pendant two-way communication system does work, that's the biggest thing for us.
It's a safety thing for my mam, she's more confident knowing it's there and she's not as afraid.
I'd give it a five-star rating, I'm really delighted with it, I'm not particularly tech savvy and I find it really easy to use. I love the zones and being able to see where she is on the map.
Oh being able to bring it with me, I'm quite active and like being out and about so it's great that it works outside of the house
Everyone who comes to my house is friendly, kind, helpful and I have every confidence in them.
I have regular carers who enable me to maintain my independence.
I look forward to their arrival – like a breath of fresh air.
Improves the quality of life in the household.
Really friendly team who feel part of the family.
The feeling of being cared for and the joy and normality my carers bring into my home is outstanding. I look forward to my time with them.
They all are very polite and well trained. They all maintain my dignity and privacy.
The reliability of staff and the knowledge that I will be dealt with in a friendly manner and are able to face the day with confidence like everyone else.
I have had home care assistance for my sister since the early part of this year 2022. I have found them to be courteous, helpful and efficient especially if there is a problem which has arisen. They are always contactable.
Could you please pass on our family's thanks to the Myhomecare staff that look after our Mam on a daily basis. The respect, dignity and care they provide to her is second to none. They are a credit to any organisation. Also, their timekeeping is exemplary as is their friendly demeanour and helpfulness. It's a pleasure to have them care for her.
Our carer Ify is in a league of her own. Very professional and it is clear to see that she loves being a care giver. We missed her greatly while she was on holidays and are delighted to have her back.