Temp Healthcare Staffing for Clients
We provide temporary and short-term, flexible and reliable agency staff to our clients at short notice. We are y

our trusted partner for seamless staffing solutions.
Welcome to the Healthcare Temp division, where we specialise in providing exceptional temporary staffing solutions for the healthcare industry in Ireland. As industry experts, we understand the unique challenges you face when it comes to finding the right healthcare professionals to meet your staffing needs. That's why we have designed our services to ensure that you have access to The Right People, The Right Skills and Knowledge, and The Right Place, right when you need them!


Who we work with?
PRIVATE PUBLIC & PERSONAL CLIENTS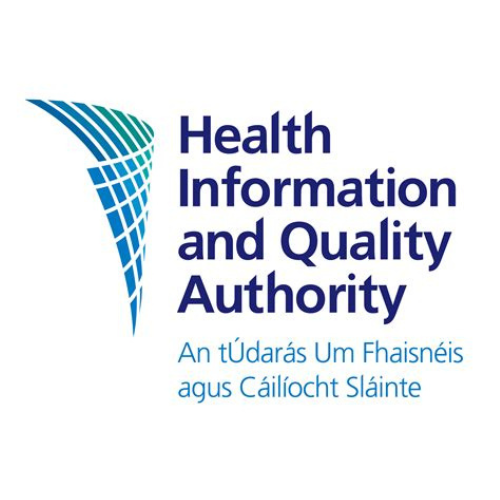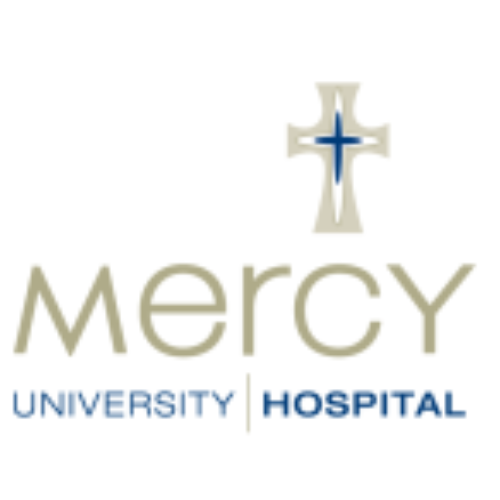 At the core of our Healthcare Temp division is our commitment to providing you with The Right People. We pride ourselves on our rigorous candidate selection process, ensuring that each candidate we present to you possesses the skills, experience, and dedication required to excel in the healthcare field. With our deep understanding of the industry and your specific requirements, we carefully match candidates to your unique staffing needs, saving you valuable time and effort.
As a healthcare provider, you know the importance of having a highly skilled and knowledgeable workforce. Our Healthcare Temp division goes beyond traditional recruitment, offering access to The Right Skills and Knowledge that elevate your healthcare practice. Our training academy provides bespoke solutions, ensuring that candidates possess the certifications and qualifications needed to deliver exceptional patient care. With access to over 30 highly qualified instructors, including PHECC and Irish Heart Foundation Registered professionals up to paramedic level, we guarantee "best-in-class" accredited training courses for your staff.
NATIONWIDE REACH FOR SEAMLESS STAFFING
With our Healthcare Temp division, location is never a barrier to accessing top-tier healthcare professionals. We operate regionally, nationally, and globally, providing you with access to The Right Place for your staffing needs. Whether you require temporary healthcare professionals for a specific location or multiple sites, our dedicated team ensures seamless logistics, delivering staff wherever you are based. This convenience and cost-effectiveness saves you time and resources, enabling you to focus on what matters most: providing excellent patient care. 

SWIFT AND EFFICIENT PLACEMENTS
In the fast-paced world of healthcare, time is of the essence. Our Healthcare Temp division understands the urgency of your staffing needs, and we have streamlined our processes to deliver swift and efficient placements. With our advanced technology and automated screening process, we match highly qualified candidates to your requirements with speed and precision. Our expansive pool of expert candidates, along with our dedicated recruitment team, ensures that we can scale up to meet demand, providing you with peace of mind, knowing your staffing needs will always be met. 
EXPERIENCE AND EXPERTISE
With a wealth of experience and expertise, we have earned a reputation as industry leaders, consistently delivering exceptional staffing solutions to healthcare providers like you. Our candidate-focused approach, commitment to compliance, and global reach make us the premier choice for healthcare temp placements. We firmly believe that collaboration is the key to success. Partner with us and unlock the potential of our vast network of healthcare professionals. 
DEDICATED TO MEETING YOUR NEEDS
Our dedication to providing you with The Right People, The Right Skills and Knowledge, and The Right Place ensures that you have the right talent at your fingertips, ready to make a positive impact on your healthcare practice. 
Contact us today, and our dedicated team will be delighted to assist you in finding The Right People to meet your temporary staffing needs. 
We understand that compliance is a non-negotiable aspect of healthcare. That's why our Healthcare Temp division adheres to best-in-class compliance standards. We are certified with ISO, CQC, and JCI, ensuring that our candidates meet the highest quality and safety standards. With our compliance-focused approach, you can be assured that the healthcare professionals we provide are fully qualified, competent, and committed to delivering exceptional care, promoting patient safety and well-being. Trust in our expertise, rely on our commitment to compliance, and discover why we are the preferred choice for healthcare providers seeking excellence in temporary staffing solutions. Experience the unmatched service of Healthcare Temp, your trusted partner in seamless and reliable healthcare staffing, can make in elevating your healthcare practice.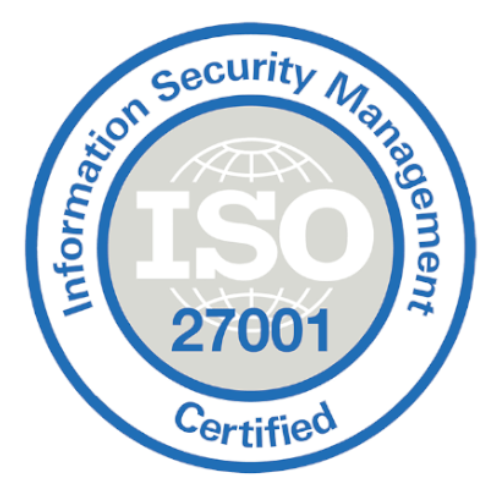 "*" indicates required fields
St. Michael's House have built up a close working relationship with Servisource since 2011 for the provision of relief bus drivers and escorts for our services. During this time, Servisource have assisted us right through the recruitment process – advertising, selection of applicants in conjunction with St. Michael's House, checking references and training certificates, scheduling training, obtaining Garda clearance and interviewing potential applicants. We have built up a valuable relief panel with the help of Servisource. We have found Servisource to be highly professional and competent in their dealings with St. Michael's House. They are very focused on providing a…
I would just like to say that we have been happy here in St. Josephs with the service you have given to us to date.
St Joseph's Care Centre, Longford
I am very happy with the services and support we receive from Servisource. We have some regular staff which is great to the continuity of care.
St. Francis Day Care, Galway
Without your service and all the excellent staff, our day-care service wouldn't function as normal
The Servisource team are assisting us with our staffing needs as much as is possible and practicable. They follow-up any queries I may have and do regular site visits. I would recommend Sue and her team and looking forward to continuing working with them in the foreseeable future.
Services Officer, Our Lady's Hospital Navan
I manage the services department in Our Lady's Hospital in Navan and we have a large area to staff and maintain daily. The Servisource team are extremely efficient when assisting us in all our staffing needs. They provide excellent follow up with all my queries and have regular on-site visits to ensure their staffs are rendering regular and effective service. I have on going communication with the Servisource team and they are always pleasant, polite and have great interpersonal skills. I had a lengthy task of changing all staff duties and rosters in line with HIQA standards and Deirdre who…
Assistant Director of Nursing, Louth County Hospital, Dundalk
Servisource Healthcare Has been known to me since 2007 initially providing Healthcare Assistants to our service and from January 2010 has been providing Nursing & Healthcare Assistants. The service requirement in 2010 were to staff a 25 bedded ward which opened for Step Down patients at short notice. Servisource were instrumental in managing the new ward roster with us. Without them we would never have been able to open and maintain the 25 Step Down beds we continue to have in the LCH today. Previously we had been unsuccessful in opening new beds due to staff shortages and lack of…
CNM3, Nursing Administration, Louth County Hospital, Dundalk
Over the past 14 months I have worked closely with personnel from Servisource in relation to providing a Managed Staffing Solution on a stepdown ward at the Louth County Hospital. To date I have found the level of service provision to be both efficient and reliable. The ward opened as a 15-bed facility and has expanded over time to accommodate 25 patients. This week we have further increased the bed capacity to accommodate 28 patients to meet the surge in patient needs at our local Acute Hospital. Servisource have always prioritised the provision of best possible standards in staffing and…
I am very happy with the support I receive from Servisource.  Whenever there is a shortfall of staff in our service through either sick leave, annual leave or service demand Servisource have been able to recruit staff for me to fill the deficit. I currently have a care staff through Servisource who supports one of our residents in a full-time capacity
Hazel Hall Nursing Home have recently registered with Servisource Recruitment Company to supply Health Care Staff. I found them excellent in their approach, very professional and their communication is very good. They have supplied us with highly trained staff who worked very well with us. They are very reliable, I would suggest to any company intending to recruit staff
Since dealing with Enda O'Donovan at Servisource from early 2012, I have always found the recruitment and placement of staff both Temporary and Permanent has been dealt with in a timely and professional manner. The service has been reliable and cost effective, but most importantly they have sourced the quality staff that I need to grow my business
Assistant Director of Nursing, Drogheda Services for Older People
This is to testify that as a Service Provider – we have been using the services of Servisource Recruitment Agency – we have found this service to be efficient and effective in meeting our needs and they have always been professional in their approach.
RGN Cootehill Day Care Centre
Since 2006 Servisource have successfully managed and staffed the Day Care Centre in Cootehill.  During this time, we had to adapt and change the service we provide to meet our client's needs.  Sometimes this has proved challenging but with the help of Servisource we continue to deliver a very valuable service to the local rural community. The centre provides a lifeline for those living in isolation and our door to door, wheelchair friendly service ensures that all those who wish to attend the centre can do so. On a daily basis client are provided with a hot meal, social activities and…
Person in Charge Beaufort House
Many thanks for your continued support to our Centre in Beaufort House in providing us with temporary staffing requests from Housekeeping, Catering, Laundry and Care on occasions. Servisource has a great track record for supply and demand at short notice and with the added value of a link person for our area to meet regularly to discuss ongoing requirements or concerns. Very professional!
Millrace Ballinasloe Nursing Home
The team at Servisource have been very friendly and helpful in trying to fulfil our staffing requirements. Your services have contributed to the efficient running of our organisation and the high standards which we like to maintain.