Clerical, Administrative & Business Support Jobs
Find Your Next Clerical or Administrative Job with Servisource
Are you seeking rewarding clerical jobs, administrative roles, or business support positions? At Servisource Business Support and Clerical Temp, we're not just about serving businesses; we're dedicated to helping candidates like you find the perfect job match.
With a rich history spanning over 20 years, we've been the bridge connecting talented individuals to prominent roles in both public and private sectors across Ireland. Whether you're an aspiring Receptionist, Business Analyst, Executive Assistant, Legal Secretary, or any other clerical professional, our team is committed to understanding your career aspirations and presenting opportunities that align with your skills and passion.
of salaries are over €40k
provinces with roles available
Why Choose Servisource Business Support?
Tailored Job Matches
We understand the importance of job satisfaction. Our meticulous search and selection process ensures you're matched with roles that align with your skillset and career goals.
Swift Recruitment Process
We value your time. Our efficient 3-point plan – Source, Recruit, Place – guarantees a smooth transition from application to placement. With systems like Salesforce for candidate tracking and Webtime for timesheet management, we ensure a streamlined experience for all our candidates.
Global Reach, Local Touch
While we operate on a global scale with offices from Ireland to India, our local presence ensures you always have a touchpoint nearby. This means more job opportunities in your preferred locations.
20+ Years of Experience
Armed with over 20 years of experience working across all public and private sectors within Irish business, our Business Support Team is equipped to understand your unique skillset and deliver premium roles that help you propel your career forward.
Clerical and administrative roles require meticulous attention to detail and a commitment to excellence. That's why we uphold best-in-class compliance standards, boasting certifications from ISO and other renowned industry bodies. Your professional growth, security, and satisfaction are paramount to us. Our strict adherence to these rigorous standards ensures that you work in environments that prioritize efficient business operations and your own career advancement.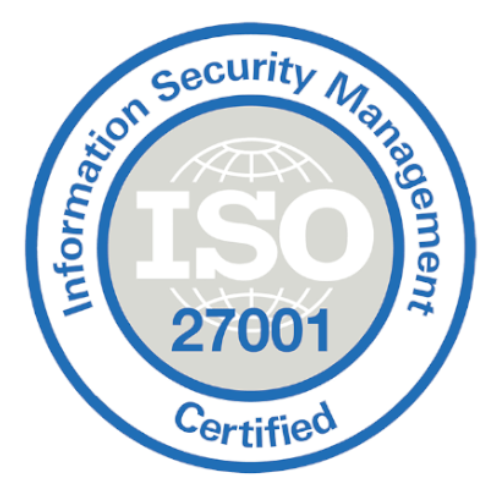 Join the Servisource Family
At Servisource, we believe in the power of the right match. The right person, with the right skills, in the right place. If you're seeking opportunities in clerical, administrative, or business support roles, we're here to guide you every step of the way.
Experience the Servisource Difference
Connect with us today and let us pave the path to your next great job opportunity. With Servisource Business Support and Clerical Temp, you're not just finding a job; you're building a future. Let's work together to elevate your career to new heights.
Submit Candidate Application
Get listed on our new candidate portal, Recruit Island
Recruit Island is the fastest growing jobs board in Ireland, specialising in permanent, temporary and contract jobs across a range of sectors from entry level positions to senior level and professional positions.
Amazing Customer Service The Servisource Team from the initial booking stage right through to the delivery of the service have been excellent to deal with. Nothing was too much trouble, very accommodating towards our company requirements. Staff were extremely professional and courteous in their manner towards our employees and made everyone feel at ease during their health screening assessment. We will certainly be using this company again.
Head of Communications, Doyle Shipping Group
We engaged Servisource to roll out our Group employee health screening programme. This entailed visiting multiple sites and incorporating various shift patterns to ensure all our staff could avail of the programme. The programme ran extremely smoothly with the equipment and staff arriving at each site as planned. The Servisource staff were extremely friendly and professional, we wouldn't hesitate in recommending Servisource if you are looking for a medical screening partner.
Galway County Council have availed of the Health Screening service provided by Servisource on two occasions. The most recent Screening campaign we found Leanne and her team to be very professional and easy to deal with. They offered a comprehensive list of Health tests for GCC employees to choose from as well as additional testing options if staff choose to avail of these, at a competitive price. Their booking system was very user friendly and allowed GCC staff to choose days and times that suited them to attend for their appointment. The tests themselves proved to be invaluable in highlighting…
In 2019/2020 Servisource delivered an extremely efficient confidential occupational health screening programme to Teagasc at nine regional clinic locations. Leanne Sheridan was appointed to manage the contract and was a pleasure to deal with throughout. Leanne administered the programme on behalf of Teagasc and responded to any queries raised in a timely and competent manner. Once the roll out schedule was agreed the booking system was easy to navigate and non-technical staff had a phone booking option. All the nurses engaged on the programme were friendly and professional. All staff who participated received a personalised report of their screening results…
In regard to the First Aid training, our Trainer was Excellent – we have had a number of different service providers over the years, but this was by far the best First Aid Responder training we have had to-date. She was very knowledgeable and very interesting to listen to – she engaged with us all and was a pleasure to listen to. She would definitely get 5 stars from us
The instructor made the course enjoyable and kept it interesting with real life examples. I got more from this course than any other first aid course previously done
In 2020, We organised First Aider Responder Training for eight members of staff through Servisource. The training provided over three days met the requirements of PHECC "First Aid Responder" (First Aider) including cardiac first response. The training was competently delivered through a combination of presentations, demonstrations and practical sessions. Servisource were flexible to meet our requirements in terms of delivering the training (during a time of lockdown due to the COVID 19 pandemic) and attendees benefited from and enjoyed the Three-day course.